Ski rental shop TIGNES Val Claret - SKISET – French Alps - ZAG SKIS Official Dealer
DEEP SNOW TIGNES - TIGNES VAL CLARET - THE SHOP
Skis and snowboards shop rental SKISET Deep Snow in Tignes Val Claret. A team of specialists is at your disposal to advise you. ZAG SKIS Official Dealer
THE SHOP
You are here:
The shop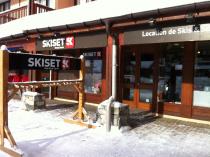 Welcome
Located in Tignes Val Claret, close to the La Grande Motte funicular that propels you in 6 minutes to the heart of the prestigious area of Espace Killy, the shop Deep Snow Tignes / SKISET is the perfect place for the preparation of skiers of all levels.

We offer equipment rental newest, selected with great care by Franck.

Accompanied by Isabelle, their continuous and main concern is to provide you the best service and comfort.

You can also enjoy a shop area cared with a variety of accessories. 
Deep Snow team is entirely devoted to you to spend your best holidays in Tignes.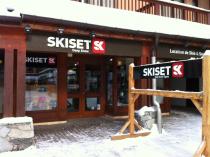 Opening hours
The store will be open from Saturday 27, Oct., 2018 until the end of the season.
The store is open every day:
from 8h30 to 19h without interruption
Option to collect your equipment from the day before since 3PM.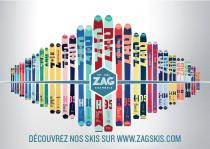 ZAG Official dealer
This year, for all ZAG skis purchased, we give you a free ski service !
Skiset member
We chose to join the largest network of specialist equipment rental mountain.

Skiset is the mountain spirit who provides a professional service and quality in the permanent optimization of the reception in store.
Booking
Equipment rental up to - 50% and more depending on the periods.

Fill out our contact form for your reservation request.
View the site